Regular price
Sale price
$24.99 USD
Unit price
per
Sale
Sold out
Takara Tomy Beyblade Hello Kitty Burst B-00 Booster Astral Ov.R'-0
The dream collaboration between Hello Kitty and Beyblade has come true!
Appeared in a special design with Kitty's face in the center!

The DB core supports both left and right rotation, which is characterized by the Hello Kitty design!

The blade can make a strong attack with metal parts when rotating clockwise, and can absorb rotation with rubber parts when rotating counterclockwise!
You can enjoy two designs by changing the mode of left / right rotation!
A separately sold launcher is required to play with this product (custom bay launcher LR recommended).
-Set contents: Layer (1), Disc (1), Driver (1), Tool (1), Sticker (1), Correct play instructions (2)
Share
View full details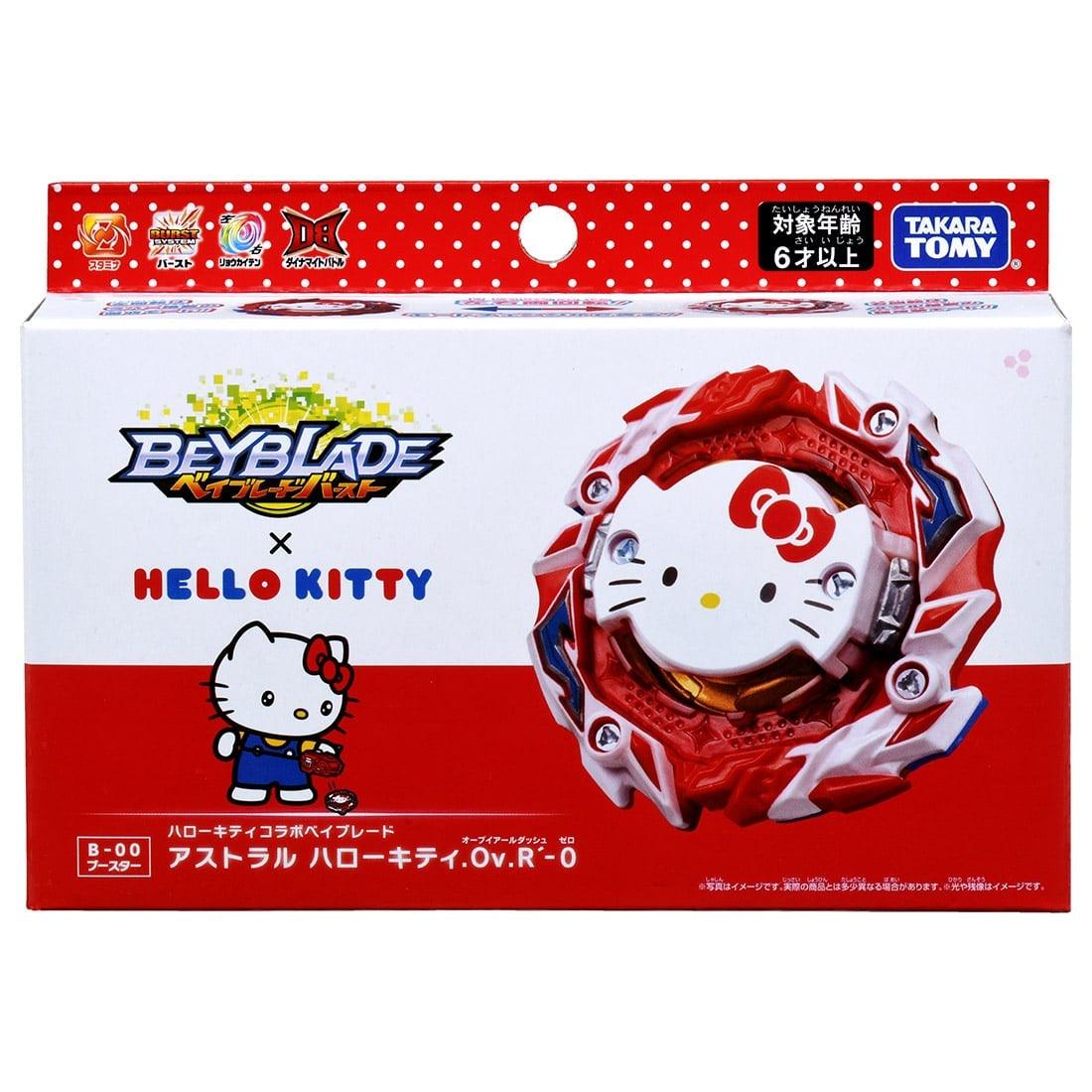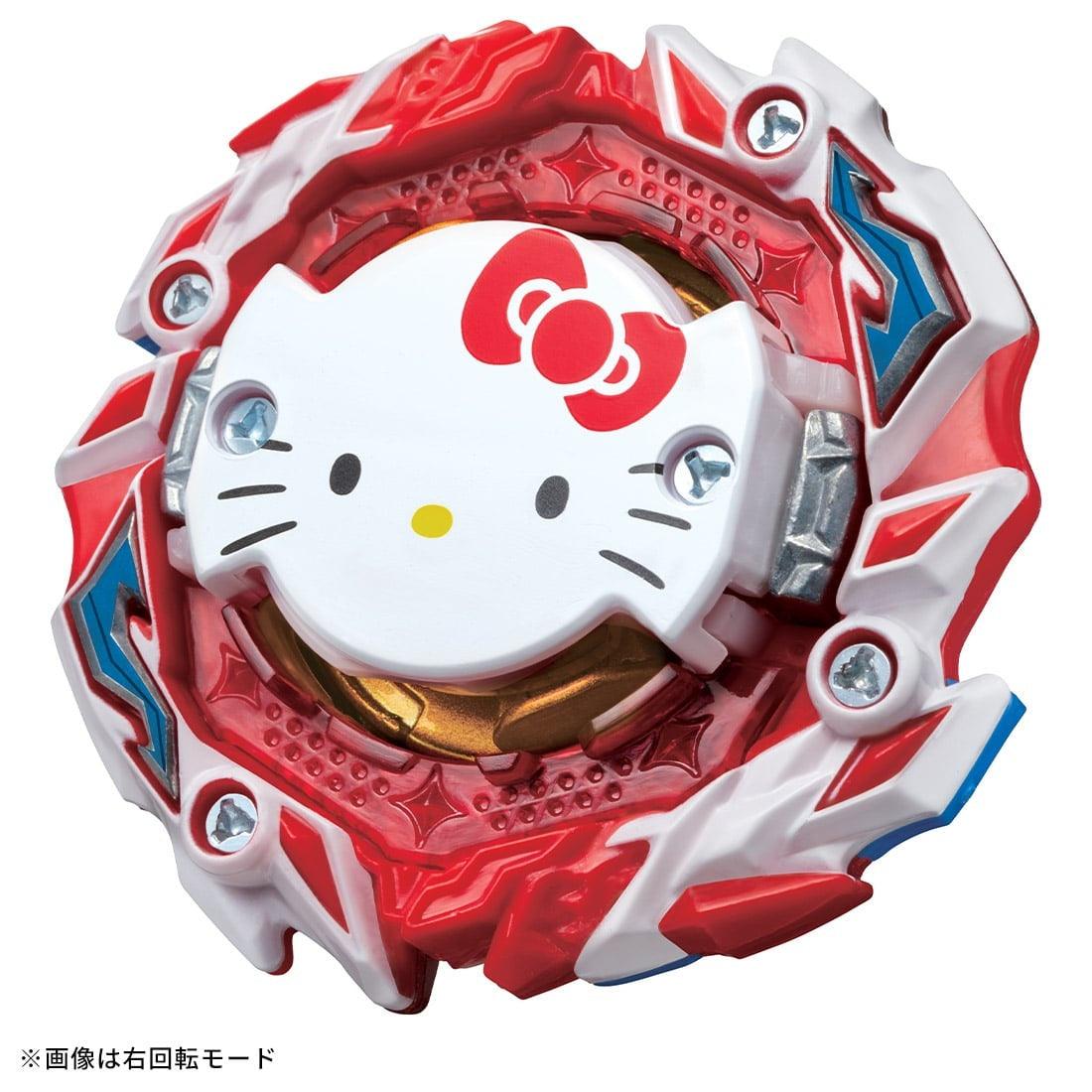 WHAT MAKES US DIFFERENT?
Verified Top Rated Seller

Verified Top Rated Seller on TCGPlayer

Verified Top Rated Seller on eBay

We have a consistent track record of going above and beyond for our customers, being 100% transparent & responsive, and going the extra mile to ensure all customers are satisfied with their purchase. We aren't perfect, but if we make a mistake, let us know, and we will make it right.

You can read more about who we are on our about us page.
We Do Not Open Any Weiss Schwarz Products

We don't open any Weiss Schwarz products. We don't sell singles, playsets, individual booster packs, and we don't do case/box breaks. We only sell sealed booster boxes, cases, TD+ displays/case for Weiss Schwarz.

Our individual box prices may reflect a slightly higher price compared to other retailers, but it comes with the assurance that the boxes you purchase are always coming from an unsearched case. While we cannot guarantee you receive a "hit" when you order from us, we can guarantee that we will never lower your chances of getting a pull. We believe customers deserve to get exactly what they paid for, and customers pay with the expected pull rate that isn't changed by a retailer that sells searched product with some unsearched product.

Why Don't We Open Any Weiss Schwarz Products?

Opening Weiss Schwarz cases automatically puts retailers in a
position that financially incentivizes them to commit unethical acts at the cost of the consumer. By not opening Weiss Schwarz, we simply remove ourselves from ever being put in that position.

We wanted to provide the Weiss Schwarz community a truly safe place to purchase sealed products without feeling like they need to buy by the case to feel safe. We firmly believe that whenever a customer buys a booster box or case, he/she deserves to have a legitimate & fair opportunity of pulling their chase card(s) every time, and never have to question whether or not the boxes came from a searched case or master case.

We hope more of those in the Weiss Schwarz community join us in our campaign for advocating better consumer safety on sealed products for Weiss Schwarz, and urging Bushiroad to implement a better, less exploitable rarity distribution system. By voicing your opinions/concerns and reaching out to Bushiroad Support, they will be more inclinded to start developing and implementing potential solutions/improvements.

When the community mindset has become "Buy by the case" in order to feel safe when buying sealed product, the concept of "credible" or "trustworthiness" of a seller is meaningless and irrelevant. Until the system changes, a retailer cannot open and sell sealed Weiss Schwarz in a sustainable and profitable manner without engaging in some deceitful practices.

That is the simple capital 'T' Truth.

Why trust us though? You do not have to. We do think our track record speaks for itself though. We have advocated for better consumer safety on Weiss Schwarz products while explicitly stating that we do not open Weiss Schwarz products from the start. This still stands true to this day.

We can confidently stand by all of our statements and claims because we have nothing to hide and nothing to feel defensive about. The Weiss Schwarz community is relatively close knit, and we stepped on many toes on the way in, but even our harshest critics have a hard time doubting our claims now. We do not expect you to believe us right away, not many do, but overtime, we hope you will see this is not some marketing technique or an "act".

Fast & Free Shipping On Orders

All pre-orders are typically shipped within 1-3 business days after receiving inventory.

In-stock items are usually fulfilled within 1 business day.

Free Shipping for orders $150+

Transparency, Consistency, Reliability.